Trimlight Permanent Lighting
Experience the Revolution: Trimlight's Innovative Approach to Permanent Outdoor Lighting
Get a Free Quote
Illuminate Your Space with Trimlight: The Future of Permanent Outdoor Lighting
Welcome to Trimlight, where we redefine the norms of outdoor illumination. We offer an innovative solution to illuminate your spaces – permanent outdoor lighting. With our year-round, enduring lights, we aim to brighten your world and bring your architectural aesthetics to life.
Get a Free Quote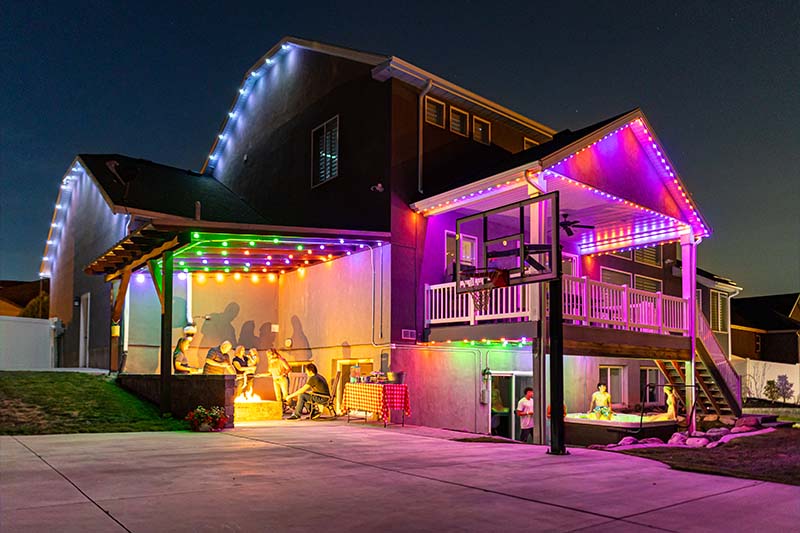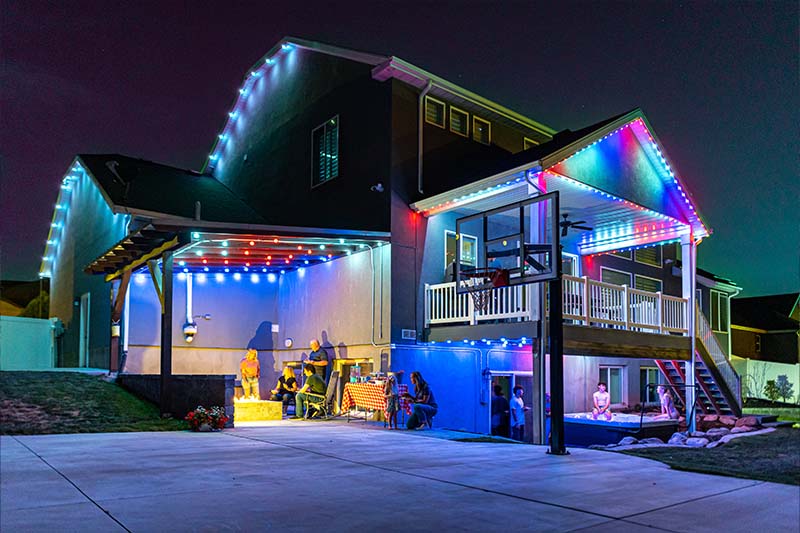 Perfect Outdoor Lighting Solutions for Homes and Businesses
Revolutionize Your Space with Trimlight's Advanced Lighting Control
Trimlight provides an unparalleled lighting experience with a one-time, practically invisible installation that ensures your home is elegantly lit throughout the year. Our high-grade, energy-efficient LED systems offer millions of customizable color options, patterns, and animations that you can control and schedule via a user-friendly app from anywhere in the world. Trimlight's advanced features, like compatibility with Alexa and Google Home and music sync capabilities, offer a personalized, vibrant lighting display for every occasion. Also, with a substantial limited-lifetime warranty equivalent to a 50,000-hour lifespan, you can trust the durability and longevity of our product.
Lighting for Every Occasion: The Versatility of Trimlight
With Trimlight, you're not just getting a lighting solution; you're investing in a brighter, more vibrant, and beautifully illuminated future for your home or business.
Our permanent outdoor lighting brings a whole new level of aesthetic appeal to homes. Whether you want to light up your exterior for the holiday season or add a warm glow to your garden for summer evenings, Trimlight's versatile lighting system has you covered. Our lights are designed to be as unobtrusive as possible during the day, blending seamlessly with your home's architecture, and transforming it into a mesmerizing display of light by night.
Learn More
Businesses can also benefit from the beauty and practicality of Trimlight's permanent lighting solutions. Illuminate your storefront, highlight architectural features, or create an inviting ambiance for your outdoor spaces. With Trimlight, your business premises will stand out, attracting attention and providing a welcoming environment for your customers.
Learn More
In addition to our innovative permanent lighting, Trimlight also offers stunning globe lighting options. These are perfect for creating a magical atmosphere around patios, decks, and pool areas. Whether you're hosting a party, enjoying a quiet evening outdoors, or simply wanting to add a touch of elegance to your space, our globe lighting provides the perfect ambiance.
Discover the Trimlight Difference Today
Don't just imagine the possibilities—bring them to life with Trimlight. Discover how our permanent outdoor lighting solutions can transform your home or business, creating a stunning visual display that sets your property apart. From festive celebrations to everyday elegance, our versatile lighting options adapt to your needs. Ready to experience the future of outdoor lighting? Contact us today to schedule your free quote and explore the many ways Trimlight can brighten your world.
Featured Permanent Lighting Solutions
Discover the transformative power of Trimlight in our featured gallery, where a kaleidoscope of stunning lighting solutions brings homes and businesses to vibrant life.
Get a FREE Quote Today
Step into a brighter holiday season with Trimlight. Click for a no-obligation quote and unwrap the joy of hassle-free holiday lighting!
Can You Spot Trimlight During the Day?
Trimlight offers the most unobtrusive permanent lighting solution available today.
Our color-matched channel conveniently fits under a home's soffit, and in certain scenarios, it may be entirely concealed by the fascia overhang. The minute, clear diodes — smaller than a dime in diameter — coupled with all wiring tucked away inside the channel, blend Trimlight seamlessly into your home's exterior. Take a look at the images below to understand why homeowner associations and community organizations favor Trimlight as their go-to lighting solution!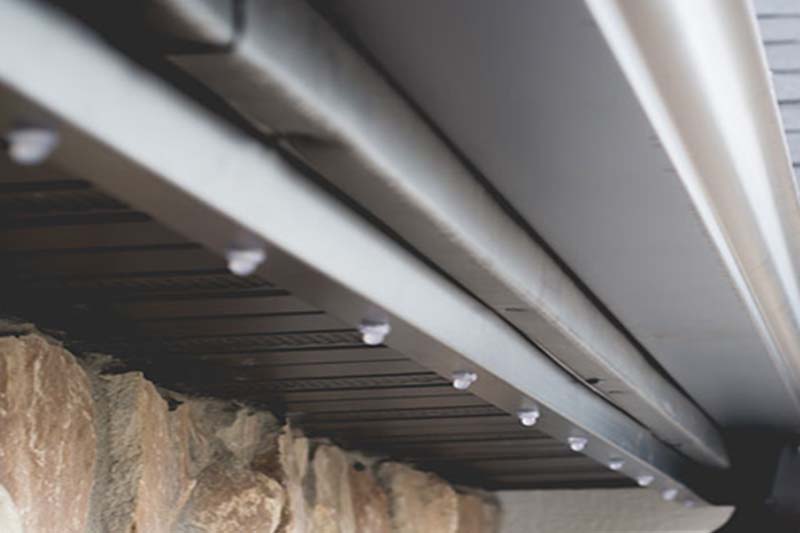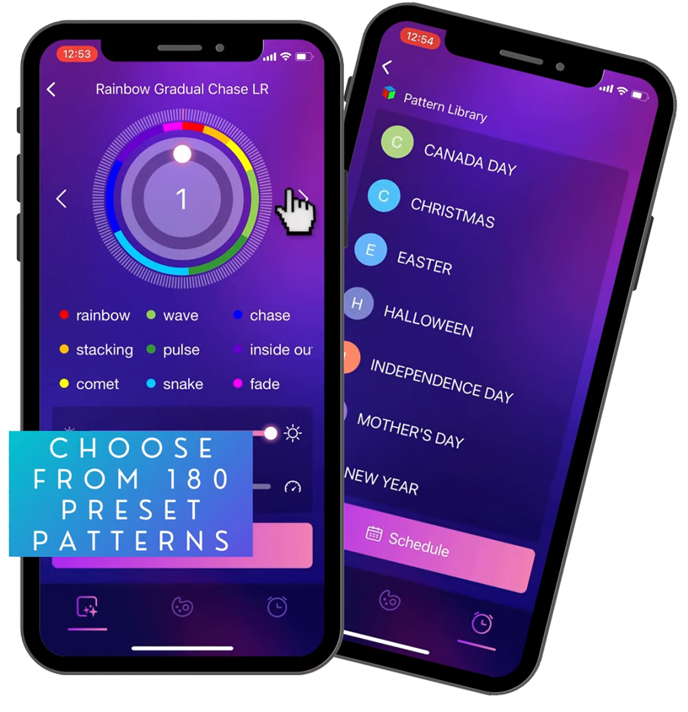 Trimlight EDGE

: Manage Your Outdoor Lights from Anywhere in the World
Experience global access, synchronized music, voice-control compatibility, and endless color options with Trimlight's revolutionary EDGE technology.
Step into a world of endless possibilities with our cutting-edge EDGE controller, packed with remarkable features! Harness the power of a user-friendly app, bolstered by the latest technology, to design your custom festive masterpiece from millions of color options, intricate patterns, and lively animations.
Control Your Holiday Lights from Anywhere – With the EDGE controller, control over your holiday lights is always at your fingertips, no matter your location!
Music-Lights Fusion – Harmonize your Trimlight system with your much-loved music. Whether you use your phone's microphone, directly connect it, or play from your phone, the Trimlight app delivers an enthralling light and sound show!
Compatible with Alexa and Google Home – The EDGE controller effortlessly interfaces with Alexa and Google Home. Simply give voice commands to Alexa or Google to manage your Trimlight system – switch it on/off or adjust the colors as per your mood!
Maximize Cloud-Based Connectivity – Capitalize on our cloud-based technology to stay connected with your Trimlight system even when you're away.
Endless Color Choices with Trimlight – With Trimlight, creativity is limitless. Choose from dozens of preset color patterns or tap into millions of colors to design your own. Tailor your light show to every occasion, creating a unique atmosphere that truly represents your style and the spirit of the event.
Experience Trimlight EDGE – Discover the myriad colors, patterns, and music options offered by Trimlight EDGE through our demonstrative video. It exemplifies the versatile patterns and impressive capabilities of our EDGE controller for your permanent holiday lights.v
Experience the Trimlight Magic
Transform your holiday decorating experience with Trimlight's permanent lights. Don't delay, get your free quote now!
Get a FREE Quote Today